THIS SHORT VIDEO WILL INTRODUCE YOU TO THE INFINITY FLOW FAMILY
Instructor Bios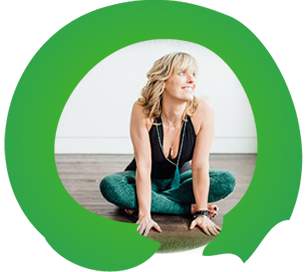 Shannon
Shannon Prestopine- owner/instructor
I found my way to a yoga mat after an auto accident. I was drawn to the practice for the physical benefits, but did not know that it would help me heal mentally and emotionally. I fell in love. The practice calms me like nothing else. I find balance, strength and serenity on my mat and in my breath. Sharing the practice with everyone I knew became my new passion and I decided to make it my life's work. I received my RYT-200 hour yoga certification through South Hills Power Yoga and trained with several amazing teachers there. I have since been introduced to other styles of yoga and incredible mentors who have helped me grow and learn as a student and teacher.
In addition to yoga, I found another passion in Pilates. Both practices complement one another perfectly. I am a Peak Comprehensive Certified Instructor. My training for classical Pilates began at the Pines Studio for Pilates with Missy Baker-Knoll and Jolie Becker who have helped me learn and grow in every aspect of my teaching. I will always be a student and love learning something new every day from my clients and through continuing education. I also hold additional certifications in Ballet Barre and Ugi ball.
I am elated to finally realize my dream of sharing all of the benefits and healing magic of these practices with the community at Infinity Flow. The studio is a non-judgmental, supportive environment to find presence, serenity, and wellness on and off the mat. We offer unique classes that aren't offered anywhere else in town. I could never have made this happen without the support of my loving family, friends, our dedicated instructors and this wonderful community. Thank you. Let me be the first to welcome you to the Infinity Flow family.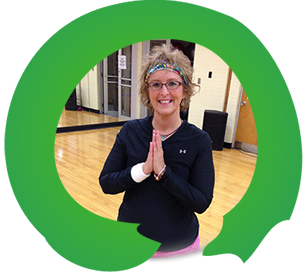 Jackie
I have loved fitness for most of my life. I decided to take control of my own workouts in 2009 and got certified in Spin. I was immediately hired at the YMCA and have made a lot of friends along the way. My love for yoga challenged me to get certified in 2014 and I am currently finishing my 200 hours. Yoga has inspired me to work hard and relax just as hard. I have fitness certifications in Spin, Yoga and Group Exercise. I continue to do weekend workshops to continue my education and increase my knowledge.
I am currently working on my Yoga therapy certification which includes Addiction and Recovery. I have completed my 100 hr Yoga Warrior training for trauma based clients. Essential Oils are also a part of my yoga class and I am certified in Essential Oil Touch Therapy.
My family has supported me 100% through this journey. My husband Frank has given me complete support and encouraged me in every step. My daughters, Brienna and Taylor also have a heart for fitness and this has helped them with their journey in life. Making my classes a challenge for everyone at any age is part of my journey. Yoga has given me the opportunities to challenge my body, rest my mind, and create valuable friendships. Never give up on your dreams or goals!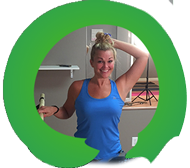 Rhonda
As a child I was always into something, whether it was playing softball or being on the swim team and competing for the goal in the backstroke heat. When I was 16 years old I joined my first gym. Over the years, I have taken a variety of group fitness classes including TRX, yoga, boot camp and many more. My fitness experiences over the years inspired me to take things to the next level of my fitness journey and get certified to teach. In February 2015, I got my Group Fitness Instructor certification through NETA. Recently, I have completed the Ugi Essentials Instructor training. My classes provide a variety of exercise for all ages and fitness levels. Remember, everything in your life is a reflection of a choice you have made, if you want a different result make a different choice!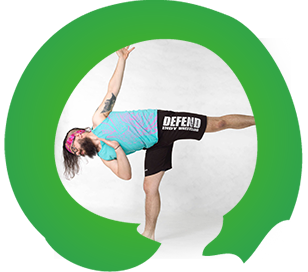 Matthew
I began my yoga journey in July of 2013. I originally began at home on my own, and eventually found Infinity Flow through a string of coincidences. After I began practicing in a group setting, I learned the power that can come from the energies of other bodies. My practice deepened exponentially, both physically and mentally, and I wanted to learn as much about yoga as I could. I began my teacher training in January 2017, and my love for all aspects of yoga have only grown. I hope to be able to share the many life changing benefits of yoga with as many others as possible, and look forward to growing with the Infinity Flow community.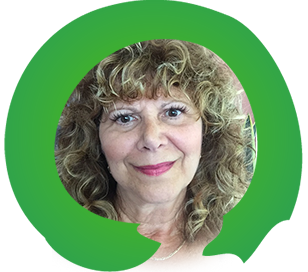 Melinda
Physical fitness has been a focus for me my entire life. I have participated in aerobic classes, tap, jazz, ballet classes and hoop dance. I received an associate certificate from Dance Masters of America, Inc. and taught tap, jazz and ballet for twenty-five years in several New Castle dance studios.
November of 2014, while in a dance class, I was introduced to yoga and was immediately inspired. My yoga and meditation practice has transformed my life by bringing me calmness, clarity and peacefulness and the physical challenges have increased my energy level. My passion for yoga grows daily and in April, 2016, I completed my 200-hour Yoga Teacher Training Program.
Since my initial certification, I have completed the IBBFA's Barre Certification, Level 1 and am currently studying and preparing for Level 2 testing.
I am certified to teach Power Yoga, Barre Yoga, Yin Yoga and Barre Yoga.
Through my teaching, I wish to bring to my students those same life-changing effects that yoga has to offer.
"I am the only me that will ever be". As individuals, we are all unique, but with yoga – we are all one. Let our love and true self guide our way.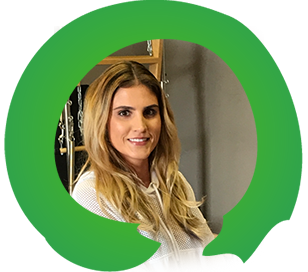 Stephanie
After taking my first Pilates class at Infinity Flow, I knew I had found my calling, and in less than a year I was training to become an instructor. I received my Level 1 Peak Pilates certification from Master Instructor Jolie Becker at The Pines Studio in Wexford, PA after completing a 200 hour comprehensive training course. It was one of the best experiences of my life! I can personally attest to the positive effects of Pilates on the body.
After suffering from chronic low back pain from an injury in college for over 3 years, Pilates was one of the few exercises I was still able to do. Ever since I began my Pilates practice almost two years ago, I suffer from zero pain. The movements completely healed my body. Pilates is unlike any other exercise, it connects the mind, the body, and the soul, and is an amazing workout!
I continue to develop my practice by taking private lessons and plan on getting certified in Level 2 by the end of the year. I am so blessed to be able to spread knowledge and the healing power of this practice with my clients!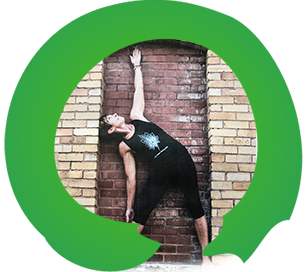 Cindy
After practicing for many years, in 2015 I earned my 200 Hour Yoga Alliance Teaching Certification at Broad Street Yoga, studying Ashtanga and Vinyasa styles of yoga. I entered the program not as a means to an end, but to gain a personal, deeper knowledge of yoga and its philosophies. What I have come to know is that yoga is something anyone can do regardless of age, gender, flexibility or body size. It's benefits are so much more than just getting fit. Every practice becomes a mental, physical and spiritual learning experience – a continual journey.
Being able to teach here at Infinity Flow is a humbling experience . . . my hope is to inspire others towards a passion for yoga and a beginning of their own journey.
Om Shanti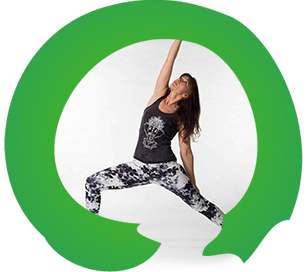 Jodi
I was drawn to yoga because of the promises it holds to help people deal with stress and to be present and mindful in each moment. Yoga certainly delivered on those promises for me, but what I didn't expect was the physical benefits. Wow! Did I ever get a wonderful surprise! Yoga has helped me to stay present in the moment and provided me with a calm that has enhanced my daily life in a beautiful way. But it has also helped me to lose weight, gain strength, tone my muscles and develop more fluidity and grace in my movements. Now, I am in the best physical condition of my life, and my heart and mind are calm and at peace. Whatever your reasons for initially trying yoga, it is my experience that it will bring you what you are seeking and so much more!