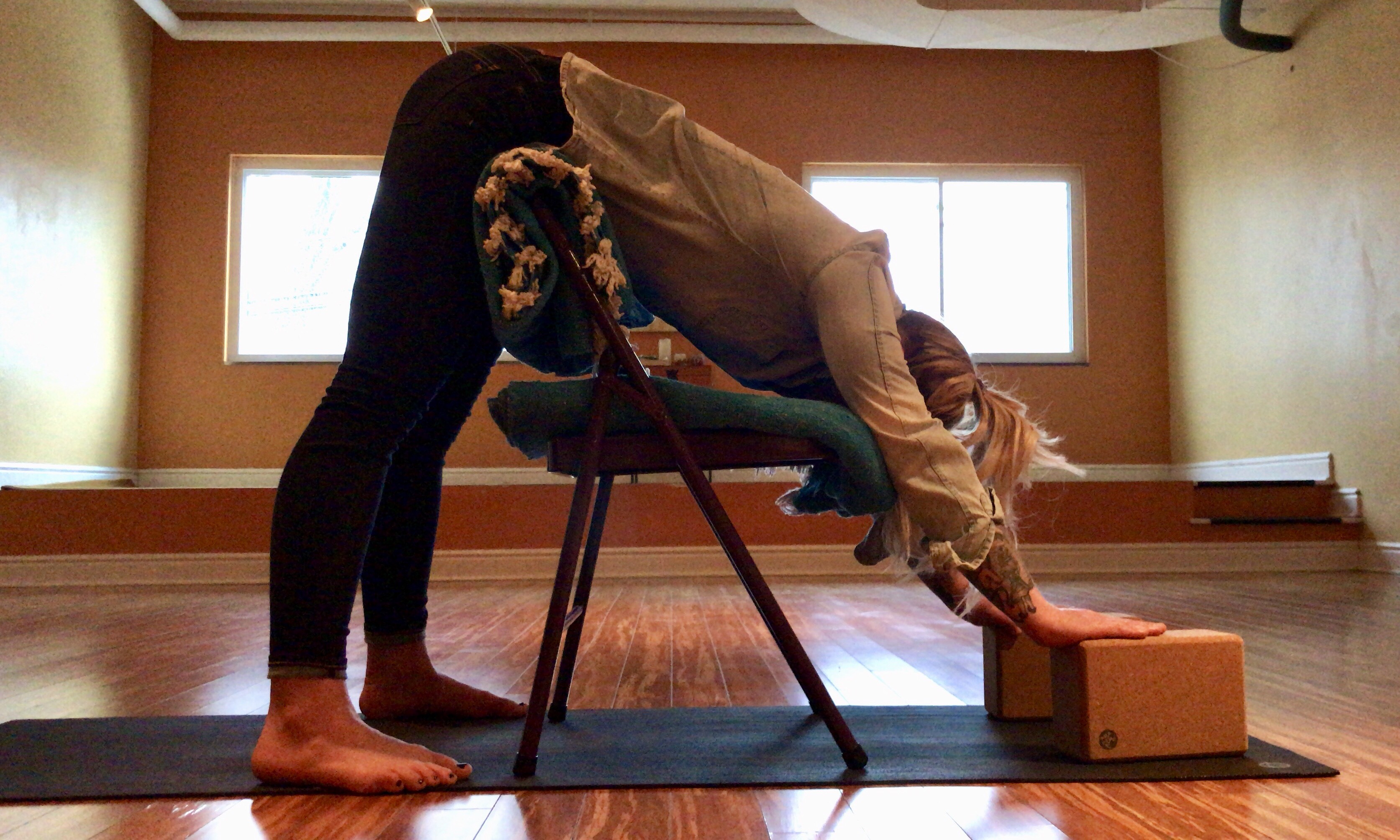 Date
Apr 22 2018
Expired!
Prop Your Inversions with Maryellen Braverso
In this two hour workshop, guide your body into inversions through the support of props. 

L

earn how to apply specific prop variations in downward-facing dog, headstand, forearm balance, and shoulderstand. Experience all the highs of inverting with the help of straps, blocks, layered blankets, chair, and the wall. Prep your body, flip with props, and end in deep restorative rest.
Maryellen Braverso is 500-RYT, who teachers at local studios in Pittsburgh. She earned her Level 1, 200 hour training with South Hills Power Yoga in 2014 and continued to her Level 2. 300 hour training with YogaWorks, New York in 2017-2018. Maryellen feels most connected to who she is and what she stands for when she is in the teacher seat. She feels most confident in her body when she is practicing movement with breath and feels most alive when surrounded by her community and the people she loves.