Beatnik meets Sanskrit – Infinity Flow breathes yoga into coffeehouse culture
By: Leanna Litrenta
Nothing says summertime like sunshine and the great outdoors. Add freshly roasted coffee and a deep morning stretch amid warm air and blue skies, and you might just have the start of a perfect day.
This summer, I would encourage you to carve some extra time into your weekend routine and step outside with the folks from Infinity Flow. There's a different atmosphere for everyone to explore on both Saturday and Sunday.
Infinity Flow has teamed with Two Rivers Artisan Coffee Works on S. Mill Street to offer a special "Stretch & Sip" series at 9:30 a.m. on Saturdays.
The morning begins with one hour of yoga on the café's outdoor patio. Think – urban ambiance: yoga flow to match the river's tide combined with the backdrop of exposed beam ceilings, edgy artwork and unique coffee brew chambers.
Each student of Infinity Flow approaches this outdoor practice for unique reasons.
I look forward to the infusing my yoga practice with sunbeams and trickling water. So in the heat of this past Saturday's sun, I found myself rooted in Tree, empowered by the lift and lengthening of Warrior, and energized through Downward Dog. And with each inhale came the fragrant scent of something toasting from within the coffeehouse walls.
Terra Palumbo enjoyed the heat as well. Heat enhances your movements and produces a good sweat. And that good sweat helps to clear the mind before starting the busy weekend, Palumbo said.
Meanwhile, classmate Stephanie Holzhauser arrived riverside on Saturday morning appreciating the pairing of two community gems and exploring her curiosity.
 "I just really like Infinity Flow and Two Rivers, and I thought I would check out the partnership – the community connections," Holzhauser said.
Fellow yogi Shannon Prusatis came to support the instructors and find her happy place. Her work shift ended as the morning began, and so rejuvenation was key.
"I love outdoor yoga and this helps me de-stress and find a sense of calm," Prusatis said.
And so with each swan dive into Forward Fold, we watched dabbling ducks float atop the river toward the arch of the bridge ahead – all juxtaposed by the industrial heartbeat of city traffic and whir of the coffee grinder.
Instructor Heather Kwasnicka encourages these outdoor morning sessions because they make yoga seem more open and approachable.
"Anybody that wants to try yoga and is intimidated by a studio atmosphere can drop in, enjoy a beverage and get some fresh air," Kwasnicka said.
Once your workout is complete, you can find comfort and refreshment right inside at Two Rivers. The shop has been small-batch roasting beans on a weekly basis since opening its own in-house Hope Roasting Company two years ago (https://hoperoasting.com). Barista Hector Marquez said the shop does everything by hand, and attributes its riverside location to being a calm, tranquil and serene environment for yoga.
"Our vibe at the coffee shop is that it's always kind of a laid back, easygoing and welcoming place," Marquez said. "Our place is an agreeable location and atmosphere for yoga."
To add to that vibe, Two Rivers serves a nitro brew that will charge the rest of your day. Once you've had your AM stretch with Infinity Flow, ask for a glass of this award-winning draft.
The nitro brew at Two Rivers is ranked nationally after coming in top-10 at Baltimore's Coffee Fest competition. Marquez and team place their craft cold-brew coffee in a beer keg and infuse nitrogen. The pour is as precise as a Guinness® but alcohol-free, and the result is a light and velvety texture with a tiny effervescence. "Like a really, really dense champagne – rich, caramel-y, chocolate-y coffee," explained Marquez.
For something hot, try the shop's signature "Hope" brew, named after a local lady who inspired the shop's creation and represents the beauty and awesomeness that is New Castle, Marquez said.
The mixture of yoga and natural surroundings seems to have a common denominator among them: a sense of community. Good People + Peaceful Landscape = Happy Planet.
And that's just what Infinity Flow inspires on Sunday mornings as you dip down the driveway of a local, city treasure.
When Sunday is your main play day, Infinity Flow welcomes you to take a seat in nature and practice your Pigeon during "Yoga in the Park" at 10:30 a.m. on Sundays at Cascade Park.
From the trickle of Big Run Creek to the plunge of Big Run Falls, Cascade Park offers a beautiful backdrop and symphony of sounds to ensure the perfect connectivity with nature that yoga is intended to create.
Yogi Matthew Duggan particularly relishes in the vigor of Sun Salutations and enjoys shoulder- and chest-opening postures. When Duggan first came to Infinity Flow, he started with outdoor yoga. It offers less pressure, he said, than going into a yoga studio.
It's no secret that spending time in nature can be grounding, calming and healing. When we take in the elements – earth, air, water, fire – this aids our practice by creating a sanctuary filled with energy and balance like no other experience.
So if you're looking to achieve that special harmony, then take a deep breath of self-awareness and climb that proverbial Mountain with the crew at Infinity Flow this summer in two of the finest spots that New Castle has to offer.
Cheers and Namaste!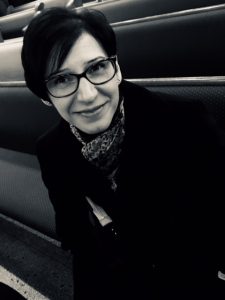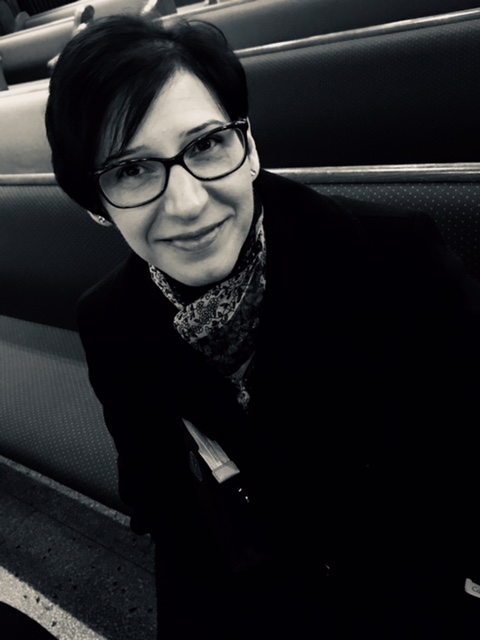 Leanna Litrenta is a local freelance writer with roots in community journalism. For nearly 20 years, Leanna has provided team leadership and legal support to top-ranked, global firms. In her spare time, Leanna practices yoga and meditation, and enjoys fundraising for local charities. Leanna holds a degree in journalism from The Pennsylvania State University, as well as graduate-level certificates from Duquesne and Cornell. She values local, small businesses like Infinity Flow, and knows that extraordinary things can happen when a community unites in positivity and purpose.