Asanas, Acoustic and Autumn Equinox – with a dash of cinnamon!
By: Leanna Litrenta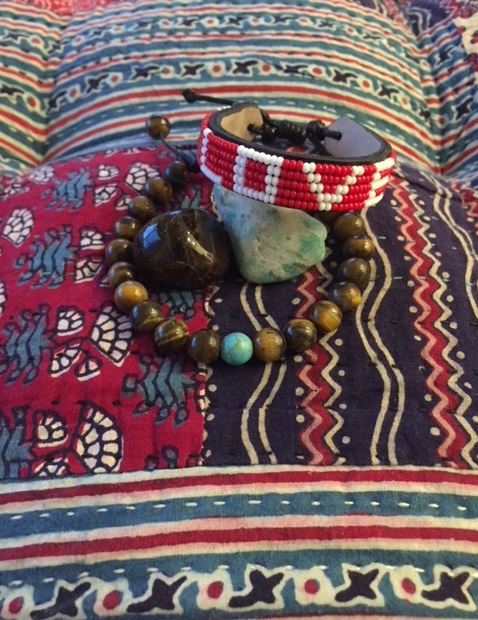 Good-bye band camp, hello Fall.
As we journey away from summer, we head into a season ripe with nature's bounty – apples, pumpkins, acorn squash and those beautiful, aubergine-colored Italian prune plums.
There's a romantic vibe attached to the lingering scent of what's become cool night air… and we begin to experience the overall feeling we tend to feel when we know that one journey is ending and a fresh adventure awaits.
For these reasons, it can be fun to establish a new ritual this time of year – to celebrate Autumn's arrival with some gentle yoga and meditation.  There's just something special about treating yourself kindly during a transition.
To steer us through this seasonal changeover, Shannon Prestopine will offer a "Soulful Stretch & Meditation" class at 6 p.m. on Sunday, September 23 at Infinity Flow.
The class will bring down our energy and ground us through gentle movement and guided breathwork.
Kelly Abraham-Lagnese, reading facilitator by day and yoga instructor and student by eve, stays grounded in this same way through her own daily meditation practice, which she often pairs with deep stretching – a routine that offers clarity, control and better perspective.
Abraham-Lagnese explained that meditation can serve as a support during times of stress or transition in our lives, and that a daily routine can ease the impact of stressful or even traumatic situations overall and help us remain grounded throughout the day.  That's why she believes this class is phenomenal.
"Season change affects us greatly – weather and nature transitions, schedule changes and upcoming holidays can all impact the soul," said Abraham-Lagnese.  "Acknowledging these changes and learning how to embrace them diffuses stress and allows us to move forward with a sense of calmness."
And so Prestopine will lead the class through a moderate flow that will accommodate every body type and any level of practice.  She will incorporate breathing techniques, mantra, mudras, as well as the use of props and essential oils.

Abraham-Lagnese noted that yoga-style stretching soothes and cares for our bodies gently from the inside out.  She finds comfort in the sound of her own breathwork and praises essential oils for their therapeutic qualities.
"The use of essential oils adds that 'extra something' because it affects your senses in a calming way," said Abraham-Lagnese.
Jerry Volpe will provide a mellow accompaniment to the class with his live acoustic guitar blend to enhance the practice in the extraordinary way that music can feed our souls.
Prestopine will end the class with a guided meditation to balance the chakras and help us find our inner place of peace.
"Shannon has a very good voice to guide you through a calming practice," Abraham-Lagnese promises.  "Shannon will provide a calming space, beautiful music and gentle guidance."
Once you've joined us on September 23 for this soothing class, you'll want to continue your day in that prelude-to-winter spirit. If you can't build a bonfire, then try my oven-baked granola recipe below.  My hope is that it'll warm your heart through these cooler months – just like the team at Infinity Flow.
Cheers and Namaste!
# # #
Leanna's Easy Homemade Granola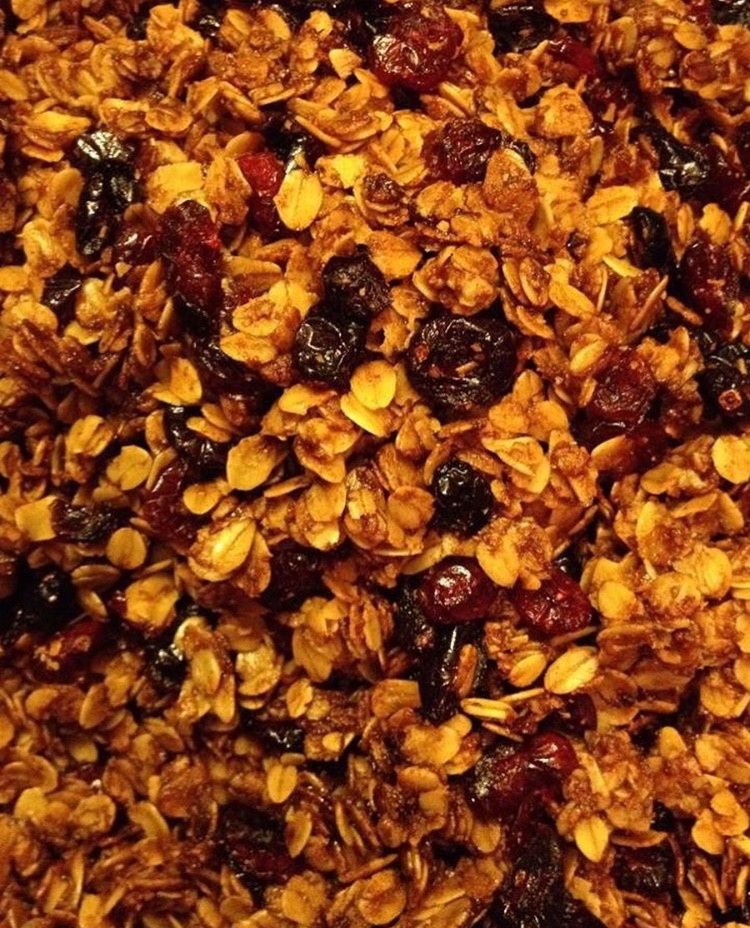 Ingredients:
4 cups oats
2 heaping teaspoons ground cinnamon
1 level teaspoon sea salt
1/4 cup oil (vegetable or canola)
1/2 cup honey
1/2 cup brown sugar
Cooking spray (for baking sheet)
Directions:
Preheat oven to 250 degrees (Fahrenheit).
Place oats in large bowl.  Add sea salt and cinnamon and stir to combine.
Add oil, honey and brown sugar to a small saucepan and stir over medium heat until sugar dissolves.  Pour honey mixture over the oats and coat well (spatula recommended).
Pour onto baking sheet (sprayed with cooking spray).
Bake for 1 hour, stirring every 15 minutes.  Granola should be golden brown, so it's best to watch this mixture very carefully during the baking process.
Remove from oven and transfer immediately onto parchment paper.  Spread evenly across parchment, or in clumps if you'd like some pieces to stick together.  (Generally, this is not a sticky granola.)
Allow to cool completely.  At this point, you may add nuts, dried fruits, coconut, or nothing at all – your choice!
Serve over yogurt, ice cream, with milk… or by itself.  Store in zip-lock bag.  Enjoy!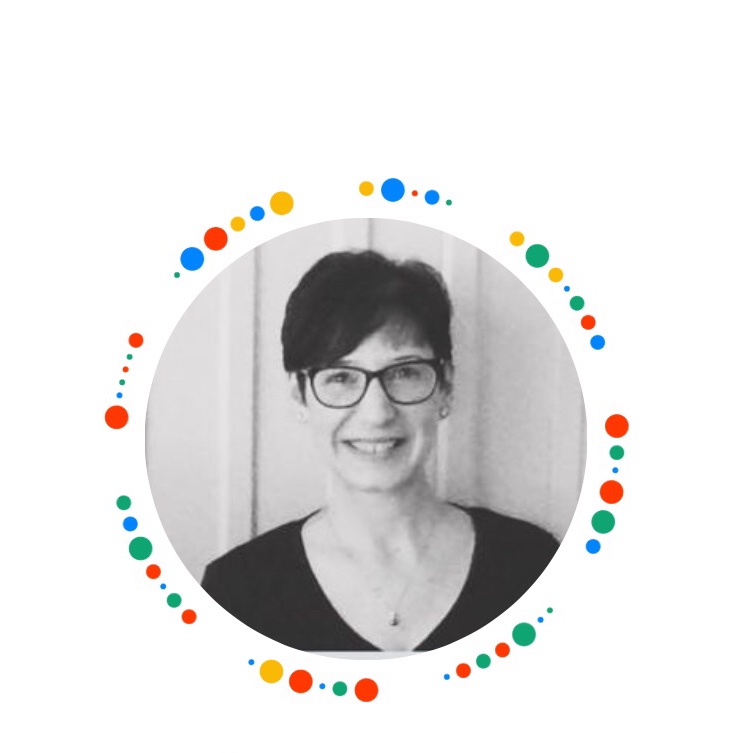 Leanna Litrenta is a local freelance writer with roots in community journalism. For nearly 20 years, Leanna has provided team leadership and legal support to top-ranked, global firms. In her spare time, Leanna practices yoga and meditation, and enjoys fundraising for local charities. Leanna holds a degree in journalism from The Pennsylvania State University, as well as graduate-level certificates from Duquesne and Cornell. She values local, small businesses like Infinity Flow, and knows that extraordinary things can happen when a community unites in positivity and purpose.