Infinity pairs with guest yogini and guitarist for tribute to grace and prosperity
 By: Leanna Litrenta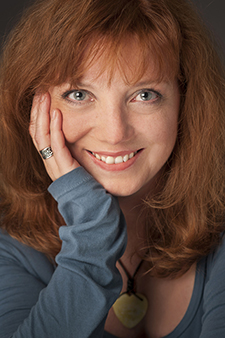 Infinity Flow and guest instructor Kendell Romanelli will celebrate the beauty of autumn with a "Kundalini Yoga for Grace & Prosperity" workshop at 6 p.m. on Sunday, October 14 at the studio. The cost is $25.
The 90-minute workshop will combine a flowing sequence focusing on the Root, Sacral and Solar Plexus Chakras with a cleansing and energizing Kundalini Yoga Kriya (yogic exercise set). The practice will include a meditation for abundance and peaceful relaxation, and will be supported with live acoustic guitar music by Rick Romanelli.
Romanelli created this class, and with it her own special sequence for grace and prosperity. There are no other classes like it in the area, she noted – adding that students can expect movement that will work and strengthen the body as well as meditation that includes chanting and restful relaxation.
"It is also the unique infusion of Kundalini Yoga mixed with vinyasa that makes the workshop different from other classes," Romanelli said. "It is a beautiful blend of physical movement with spiritual intuition made available for each student to experience."
Let's take an overall look into this type of practice, and some general questions you may have.
What are chakras?
Human beings are composed of energy.
"Chakra" is a Sanskrit term meaning, "wheel," and refers to the seven energy centers within our bodies – our nerve centers – located from the base of the spine to the crown of our heads. Chakras influence organ functions, immune system and emotions.
When a chakra becomes blocked or imbalanced, it can cause a physical, emotional, mental, or spiritual strain on our well-being.
Yoga and meditation can help to cleanse or heal the chakras by removing negativity through awareness and connection built during the practice.
This workshop will focus on the first three chakras, or wheels of energy, which are associated with the earth (root), water (sacral) and fire (solar plexus), Romanelli explained.
She notes that such chakras are also most-associated with our physical bodies – lower back, lower digestive system, adrenal glands (root), hips, kidneys, joints (sacral), core, pancreas, liver, and digestive system (solar plexus).
"So this workshop will incorporate both postures and Kundalini exercises designed to work those energy systems to support our body's natural detoxification process," Romanelli said.
What is Kundalini yoga?
Kundalini is a practice intended to awaken our energy and the goodness of our spirit through fluid movement and breathing. It pairs specific yoga exercises with meditation and mantras to stimulate the mindfulness, balance and clarity.
To simplify – we work to stimulate our body's core strength and stamina from root to crown.
"The practice follows specific 'Kriyas' or yogic sets that are designed to produce a particular state of well-being," explained Romanelli. "There are Kriyas for the digestive system, the immune system, the chakras, depression and on and on… I think of Kriyas like yogic prescriptions: you follow the set much like you would follow medical prescriptions to achieve the desired effect."
Romanelli began practicing yoga in 1993 and discovered Kundalini Yoga while living in Los Angeles 20 years ago.
In 2006, she joined Schoolhouse Yoga, and now teaches at all three of its locations in the Pittsburgh area. She travels mostly for workshops offering her unique style of Kundalini, vinyasa and chakra balancing.
 What is the purpose of this Kundalini workshop at Infinity Flow?
Autumn is a time of transition. In nature in our part of the planet, there is a clearing of what is dying and returning to the Earth and also a gathering of resources to carry us through the winter months, Romanelli said. This represents a "letting go" of old energy in order to welcome new energy.
"Because our bodies physically and energetically are inherently influenced by nature we too must clear what is stuck and no longer growing in order to gather and welcome what will sustain and ultimately renew our energy," she added.
All that's required for this practice is a desire to welcome positive energy and promote growth in your life.
Why are mantras, or chanting, used in yoga?
 From time to time, mantras may be used in yoga to add meditative techniques and rhythmic elements to the practice. Vibration – or mantra – is achieved through the repetition of certain words or syllables, and promotes physical awareness and stimulation of the body. Anyone can chant or recite a mantra – no Tibetan monks or religious subtext necessary. The purpose is to create healing sounds – to achieve calmness, stimulate positivity, and guide the mind into a deeper meditative state.
Romanelli's workshop this past Spring was my personal-first experience with chanting – and that experience was both vibrational and harmonious. We repeated a common mantra, Om So Hum, recited through song – and meaning, "I belong." I felt empowered by the strong unity of women who filled the room – singing and flowing in concert with the mellow backdrop of acoustic guitar.
In the article, "A Beginner's Guide to Essential Sanskrit Mantras," Sonima.com defines the basic principle behind mantra recitation: "to use sound to cut through mental clutter, facilitate meditation practice, and create a deeper state of awareness."
(For more information, see http://www.sonima.com/yoga/sanskrit-mantras.)
 What is the role of live music in yoga?
 The incorporation of live music into yoga classes is one of the hottest trends we've been experiencing in 2018. I'm thrilled to be able to say that New Castle's own Infinity Flow is on that cutting edge.
"The live music is such a special touch," said Romanelli. "My husband (Rick) has gotten really intuitive to what is needed to support the practice and he can deliver the right mood, rhythm and ambiance at the exact moment it is needed, unlike recorded soundtracks. Students can also physically feel the vibrations of the guitar through the body."
Conclusion
While the studio maintains its commitment to traditional styles of yoga and other practices – honoring the basics and establishing a baseline through the fundamentals – this place is also exploding with classes that inject new levels of knowledge and understanding, especially for those looking to explore and grow, through deeper and diverse practices. Be on the lookout for unique workshops and special visitors throughout the remainder of 2018!
To learn more about Kendell Romanelli, please visit her website at http://harmoniousheartwellness.com.
# # #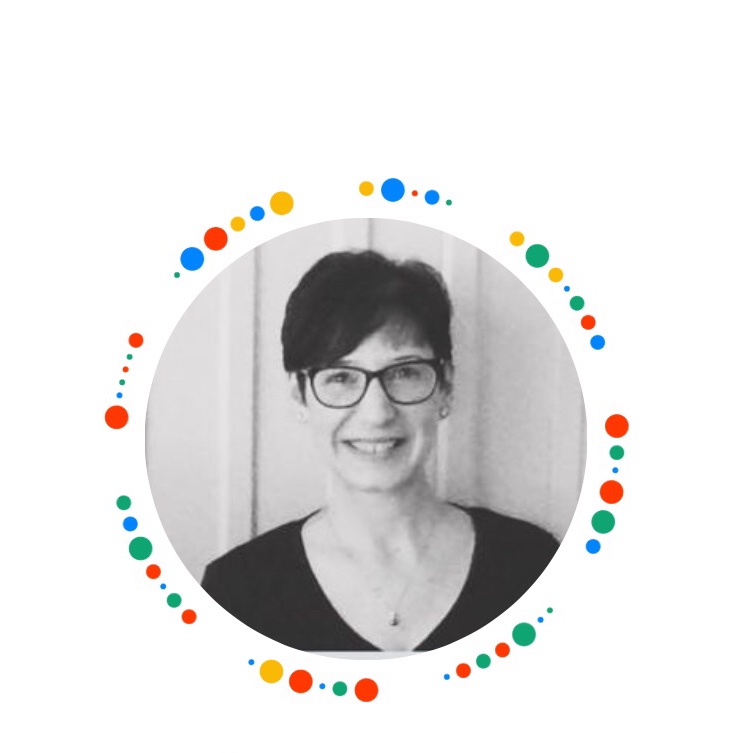 Leanna Litrenta is a local freelance writer with roots in community journalism. For nearly 20 years, Leanna has provided team leadership and legal support to top-ranked, global firms. In her spare time, Leanna practices yoga and meditation, and enjoys fundraising for local charities. Leanna holds a degree in journalism from The Pennsylvania State University, as well as graduate-level certificates from Duquesne and Cornell. She values local, small businesses like Infinity Flow, and knows that extraordinary things can happen when a community unites in positivity and purpose.