'Tis the Season to revisit mindfulness journey, appreciate yoga's impact
By: Leanna Litrenta

As we begin 2019, I'd like to recount the ways that yoga and meditation have helped me throughout the year, in hopes that you'll find a means to incorporate these practices – and Infinity Flow – into your own life.
Mindfulness. For me, taking a deep breath and then feeling its release has such a calming effect. Starting with a breath inward, then scanning through your body to identify stress points for a mere 10 minutes a day can train the mind to manage tension or trauma more smoothly.
Class complement: Candlelight Yin and & Meditation with Shannon Prestopine.
Flexibility. In limb and in life, yoga creates extra space throughout mindfulness and motion so that you can move more freely, stand a bit taller, and accept yourself and others with greater compassion.
Class Complement: Heated Power Yoga with Jodi Ianucci.
Confidence. Picture it: Funny Girl, 1968. Barbra Streisand as Fanny Brice enters The Zeigfeld Theatre through a series of doors, pivots at the bottom of a dimly lit hallway, walks toward an ornate dressing room mirror. Pauses, then peers over her leopard-print collar. Then, simply… "Hello, Gorgeous." I'll leave you to pursue the back story, but behind that smile, the character was not your typical beauty nor did she define herself as leading-lady material. As in real life, we all have our shining moments as well as occasional bouts of insecurity. When I'm feeling sub-par and need a boost, I've learned to go back to the basics. Bottom line? Never forget where you started. May the fundamentals always be with you.
Class Complement: Beginner's Yoga with Cindy Naples.
Happiness. A few of my happy places: laughing with my husband; spending quality time with my parents; playing with babies, playing with puppies; chatting with a good friend over coffee; getting creative; chopping veggies in my kitchen. We appreciate these experiences when we feel the most alive in them. Yoga and meditation help me in the smallest, unassuming ways to cultivate that kind of presence.
Class Complement: Restorative Yoga with Melinda Parenti.
Gratitude. While I'm certainly thankful for lighthearted and cheerful circumstances, I'm equally thankful for everyday challenges. Deadlines. Difficult people. Daunting tasks. There is joy in productivity, but we struggle, too. I believe in "doing the work" to reach the reward… you get what you give. I believe in changing your perspective, opening your heart to new feelings, opportunities, and most importantly, to other people. I do this by taking just a few minutes out of my day to clear the heavy traffic from my head one breath at a time. I also do this through a pose like downward facing dog, which teaches me that life can look refreshingly different in the state of upside down.
Class Complement: Vinyasa Flow with Shannon Prestopine or Yoga Sculpt with Jackie Pegnato.
Please check the studio's schedule for class listings at https://infiflow.com/yoga_class_schedule/ to begin your journey.
Until then… wishing you meaningful moments, abundance and peace in the New Year.
Cheers and Namaste.
# # #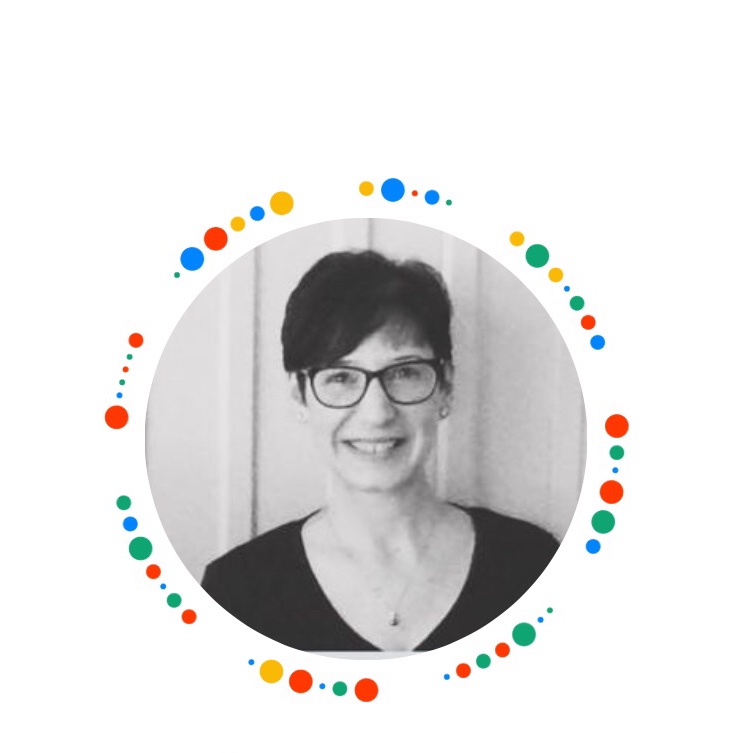 Leanna Litrenta is a local freelance writer with roots in community journalism. For nearly 20 years, Leanna has provided team leadership and legal support to top-ranked, global firms. In her spare time, Leanna practices yoga and meditation, and enjoys fundraising for local charities. Leanna holds a degree in journalism from The Pennsylvania State University, as well as graduate-level certificates from Duquesne and Cornell. She values local, small businesses like Infinity Flow, and knows that extraordinary things can happen when a community unites in positivity and purpose.
(

Funny Girl. Dir. William Wyler. Columbia Pictures, 1968. Film.)